Title: Zapata
Author: Harper McDavid
Release Date: August 21st, 2019
Publisher: Soul Mate Publishing, LLC
Synopsis:
When engineer Avery McAndrews is offered the Zapata project, she readily accepts. Despite the fact the Texas border town has a dubious reputation, she's used to pushing past all kinds of stereotypes. The assignment is a career maker.
Avery's work is disrupted when a battle for control of the oil production facility puts her in the crossfire between warring drug cartels. All hope for a promotion is forgotten. Kidnapped and imprisoned in a Mexican brothel, Avery discovers that her captor, Javier Ramos, son of a cartel boss, is more than just a power-hungry drug lord. He's crazy.
As lead attorney for the Ramos Cartel, Alejandro DeLeon's unofficial responsibilities include managing Javier. Cartel operations are threatened by Javier's kidnapping of Avery, presenting a nearly impossible situation for Alejandro. But it is Javier's cruelty toward Avery, that leads Alejandro to risk everything to save her.
With Mexico's underworld at their heels, Avery and Alejandro run. Danger escalates in every new town as Javier offers a reward for her capture. Though for Avery, the greatest struggle is not the perilous escape, but trusting Alejandro, a man of many secrets…
My Review:
Zapata is a thrilling and raw romantic suspense that keeps you on your toes and stuns with a realistic depiction of the Mexican cartel. I am amazed that this is Harper McDavid's debut novel because it was written so well. I loved her brutally honest writing, character development, and pace.

Zapata centers around Avery who is an engineer. She is given an assignment in Zapata which is known for its violence and drug cartels. Avery puts this knowledge in the back burner trying to only focus on getting her job done.

Things become suspenseful when Avery is kidnapped. She starts to see how intense and violent Zapata really is.

I appreciate how Harper McDavid detailed the violence because that is how the cartel life is. She didn't hold back and respected the truth of the situation. It was because of the violence and torture that led Alejandro and Avery to forge a bond. Alejandro is the cartel's attorney and can't handle seeing Avery taken advantage of anymore.

This is a wild ride the whole way through.
Rating: 🌟🌟🌟🌟
I give Zapata 4 stars. It stood out because of the detailed writing and fierce characters. I loved that even in these destructive situations Harper McDavid balanced it with a romance between Avery and Alejandro. I'm eager to read more from this author in the future! 

Purchase Links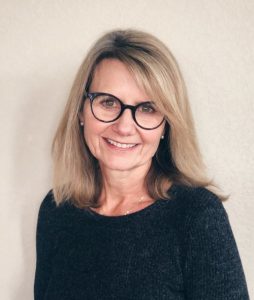 About Harper McDavid
As a child, Harper McDavid watched her mother ride the rollercoaster of writing books, swearing she'd never do it herself. But some things are just hardwired, and luckily for Harper the world has moved on beyond typewriters and ten-pound manuscripts. Harper's gritty romantic suspense incorporates her own background in science and engineering and work experience along the border. The result is a collection of brainy hard hat-wearing heroines that occasionally swap out their coveralls for the little black dress. Harper is the mother of three daughters and lives in the foothills of Colorado with her husband, two dogs, and a fat cat. Her free time is spent traveling the world in search of that next story and perusing her local library for funny book covers. Find out more about Harper at her
website
, and connect with her on
Instagram
,
Twitter
, and
Facebook
.
#zapatanovel @tlcbooktours @harpermcdavidauthor